Build
·
Amstelveen
·
Hybrid Remote
Product Manager SAAS
About Us
Our mission is simple: we want to help our customers solve complex business matters using easy digital solutions. 180+ passionate and business technologically savvy people working here from 15 nationalities and counting. We're proud of the awards we have received, but the trust we get every day from our 2000+ customers means more than anything! We are proud ourselves to be selected to be part of the elite 1% Microsoft Inner Circle out of the 64K global partners & ISV's, for 15 years consecutive years, incl. 2020-2021.

We are in need of a Product Manager that has a solid background in building and maintaining Cloud Native Applications (SaaS). At To Increase, we have 20+ business applications broken into various domains. As a product manager, you will be driving one or multiple ones of these domains, such as Analytics, Business Process Transformation apps, etc. You will also be responsible for driving one or multiple domains to ensure our journey towards Micro Services across all domains. We are looking for an innovative, creative, out of the box product manager who can think strategically to drive the vision, roadmap of domains and ship SaaS products to the market.
Lastly, at TI, we thrive on customer centricity. As a product manager, you would be creating, maintaining and leveraging direct contact with partners, customers and potentially other stakeholders to continuously enhance the product. With ease and confidence, you should be able to take the stage and present our offering, process and results.
Of course, you will also be in contact with partners, customers and potentially other stakeholders, as they are part of your source. With ease and confidence, you should be able to take the stage and present our offering, process and results.
A day in the life of a Product Manager at To-Increase:
No day is the same, there is no average day. You will be working on so many different things at the same time, depending on where we are in the PI and where you stand in the realization of the roadmap.
Hectic is the key, remaining calm is the objective.
Overall role goal
As a product manager you play a primary role in defining and setting the vision, strategy and roadmap and feature definition for your products within its domain and you ensure that they are aligned with the overall To-Increase strategy towards the future. You are responsible for guiding the success of your offerings and will guide the cross-functional team that is responsible for building and improving it.
You are an experienced presenter and evangelist of your domain and offerings, who is easily able to present the vision and direction internally, on events, at customers, partners and other stakeholders world-wide. Furthermore, you play a vital role in the marketing of your product portfolio.
What You Need To Be Successful (Minimum Qualifications)
Minimum of 5+ years' experience with a Cloud Native Application (SaaS) tech-provider where you have successfully managed building customer-centric SaaS offerings.
+2 years' experience in creating/maintaining data tools in low-code-manner
Being able to conduct primary market research to create focus and depth around understanding of the target customer.
Experience in building and executing roadmaps.
Understanding how customers want to buy and use an offering.
Deliver requirements to engineering for product features that support growth goals.
Serve as the champion of customer insights to guide growth and adoption.
Execute strategic marketing & sales communications aligned with mission and goals of the domain/product.
Analytical skills to determine market and trend viability.
Strong Business Development and Presentation skills
Fluid in English, verbal and written.
Self-driven, motivated individual with the drive and confidence.
Team player.
Ability to work with people from different continents.
Availability to travel (~30%), including occasional evenings and weekends.
Why Work for Us?

While we are focused on creating top-quality ERP solutions, it also reflects on our team. Emphasizing on our people-first philosophy, at To-Increase, we genuinely strive for an environment that drives innovation, well-being, and community feeling.
On the job, you will be given ample opportunities to learn on the job and continuously grow and improve yourself. With an inclusive culture, we recognize that every individual is different and allow the flexibility to work the way that suits them, which in turn helps generates creativity, problem-solving, and sustainability that wouldn't otherwise be possible.
People-oriented culture: Informal, non-hierarchical, people-oriented culture where every voice counts, and people are encouraged to be themselves.
Hybrid workplace: Flexible working arrangement, creating a better work-life balance to improve employee motivation, performance, productivity and reduce stress.
Emotional/Mental-health support (well-being): Free and unlimited access to mental health support with OpenUp to drive an employee's overall health and wellbeing.
Career progression: Competitive salary and opportunities to grow, where you are given the freedom to take on the challenges head-on, dictating your own career path.
Diversity: International and culturally diverse environment with colleagues, clients, and partners from different countries, bringing different perspectives and insights.
Microsoft ISV partner: Leading ISV that is a Microsoft Gold Partner with premium industry solutions for Dynamics 365 with our 16+ years of industry experience.
Investment in learning and growth:You will have the opportunity to identify your learning/growth path and fulfill those goals through learning platforms and opportunities within the organization.
Department

Role

Product Manager

Locations

Remote status

Hybrid Remote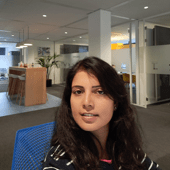 Contact
Mopada Haritha
Senior Talent Acquisition Partner – Employee Experience (HR)
Benefits
An interesting job

Not just a job – but a career and role where you can make a real difference

An open company culture

To-Increase is a challenging, inspiring and dynamic business environment with an open and direct company culture

Great development opportunities

We are an ideal environment for improving your skills and expertise

A fantastic team

Enthusiastic colleagues that will make your day!
Positive environment...
Our people describe our culture as innovative. We are always aspiring to deliver the most creative solutions for our customers, therefore we value each other and that's why everyone's voice is heard. Of course we work hard, but we never forget to have fun with our team. We value a good atmosphere and mutual respect. To-Increase offers a positive environment with many avenues for professional development.
Build
·
Amstelveen
·
Hybrid Remote
Product Manager SAAS
Loading application form
Already working at To-Increase?
Let's recruit together and find your next colleague.