Build
·
Hyderabad
·
Hybrid Remote
Business Consultant D365 SCM
About Us
Our mission is simple: Help our customers solve complex business matters using digital solutions that are easy to use. At To-Increase, we have energetic, passionate and technologically savvy people. We are proud of the awards we have received and proud of the trust we get every day from our more than 2000 customers!
What You'll Do

As a business consultant you'll play a key role in supporting the build team, specifically the Product Owner, with the definition, development, implementation, and ongoing improvement and enhancement of the solutions in one of vertical solutions, the Equipment Rental market.
You are a member of the To-Increase (Agile) Development team that serves as the customer proxy responsible for working with Product Management and other stakeholders—including other POs—to define and prioritize stories in the team backlog. This allows the Solution to effectively address program priorities (features and Enablers) while maintaining technical integrity. You are pivotal in translating business requirements into solution capabilities, functions and features. You have a mindset for quality, product- as well as customer value. Besides close collaboration with your colleagues in Build, you will collaborate with other key disciplines (Sales, Delivery and Customer Care) within To-Increase.
As a Business Analyst you will:
Join a community that works each day to help each other drive process excellence and customer value.
Functionally deliver and document a range of solutions that enable companies to solve their most complex problems.
Use your skills, knowledge and experience to assist the team in delivering solutions that solve customer pains and fit within the company strategy.
Use your passion for innovation and the capability and desire to think outside the box.
Contribute to the To-Increase community with your business domain knowledge, affinity for technology and a focus on business process optimization.
We are looking for a solid Business Analyst to support the translation of business needs into functional design and help the development of solution capabilities that will meet the business needs of our customers. Your responsibilities include:

Creating and maintaining product documentation, focusing primarily on functional description of features and the associated setup
Supporting the team and the Product Owner in analyzing Post Release Defects our customers and consultants report, including classification of the PRD's.
Testing deliverables from the team, either newly developed features or Post Release Defect fixes, in order to ensure our high quality standards of delivery of software
Product demonstrations and updates to TI-colleagues (Development / Sales / Marketing / Delivery / Customer Operations).
Assisting the Product Owner in the creation of comprehensive release notes.
Test case support; guiding and supporting the Quailty Assurance team from a functional perspective.
Analyzing and testing the potential impact of new releases of Microsoft D365 Finance & Supply Chain Management on our existing solutions.
Place in the To-Increase Development Organization
The Business Analyst is the assistant to the Product Owner, supporting the PO, relieving them of tasks, providing them with relevant information and facts and replacing the PO in their absence.
What You Need to Be Successful (Minimum Qualifications)
Knowledge of D365 Finance & Supply Chain (min. 3 years experience)
Bachelor's or master's degree in Software Engineering or equivalent field.
Excellent English communication skills, both verbal and written.
Certifications in the field are a goal. MS Certifications are the target, so a willingness to learn and actively continue learning through self-education.
Domain knowledge in the area of Rental (equipment or otherwise) is a plus.
Team player, used to working in an international environment.
Deep dive into details when needed.
A pro-active and 'can do' attitude.
Experience as consultant or Business Analyst is a plus
Experience with Agile way of working
MS DevOps experience.
Why Work for Us?
While we are focused on creating top-quality ERP solutions, it also reflects on our team. Emphasizing on our people-first philosophy, at To-Increase, we genuinely strive for an environment that drives innovation, well-being, and community feeling.
On the job, you will be given ample opportunities to learn and continuously grow and improve yourself. With an inclusive culture, we recognize that every individual is different and allow the flexibility to work the way that suits them, which in turn helps generates creativity, problem-solving, and sustainability that wouldn't otherwise be possible.  
People-oriented culture: Informal, non-hierarchical, and people-oriented culture where every voice counts, and people are encouraged to be themselves.
Hybrid workplace: Flexible working arrangement, creating a better work-life balance to improve employee motivation, performance, productivity and reduce stress. 
Emotional/Mental-health support (well-being): Free and unlimited access to mental health support with OpenUp to drive an employee's overall health and wellbeing.
Career progression: Competitive salary and opportunities to grow, where you are given the freedom to take on the challenges head-on, dictating your own career path.
Diversity: International and culturally diverse environment with colleagues, clients, and partners from different countries, bringing different perspectives and insights.
Microsoft ISV partner: Leading ISV that is a Microsoft Gold Partner with premium industry solutions for Dynamics 365 with our 16+ years of industry experience.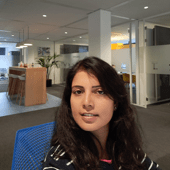 Contact
Mopada Haritha
Senior Talent Acquisition Partner – Employee Experience (HR)
Benefits
An interesting job

Not just a job – but a career and role where you can make a real difference

An open company culture

To-Increase is a challenging, inspiring and dynamic business environment with an open and direct company culture

Great development opportunities

We are an ideal environment for improving your skills and expertise

A fantastic team

Enthusiastic colleagues that will make your day!
Positive environment...
Our people describe our culture as innovative. We are always aspiring to deliver the most creative solutions for our customers, therefore we value each other and that's why everyone's voice is heard. Of course we work hard, but we never forget to have fun with our team. We value a good atmosphere and mutual respect. To-Increase offers a positive environment with many avenues for professional development.
Build
·
Hyderabad
·
Hybrid Remote
Business Consultant D365 SCM
Loading application form
Already working at To-Increase?
Let's recruit together and find your next colleague.