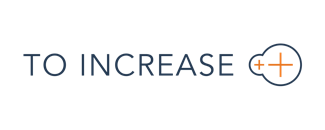 About Us
Our mission is simple: we want to help our customers solve complex business matters using easy digital solutions. We have passionate and technologically savvy people working here, we're proud of the awards we have received, but the trust we get every day from our 2000+ customers means more than anything!
We pride ourselves to be selected to be part of the elite 1% Microsoft Inner Circle out of the 64K global partners & ISV's, for 14 years consecutive years, incl. 2020-2021.
Job Description
As a Product Owner you'll play a pivotal role in translating market demand into solution capabilities, functions and features.
You are the linking pin between 'Building the right thing', and 'Building the thing right'.
You play a key role in the definition, development, implementation, and enhancement of our solution portfolio.
You are a member of the To-Increase (Agile) Development team who serves as the customer proxy responsible for working with product management and other stakeholders—including other product owners - to define and prioritize stories in the team backlog.
You have a mindset for quality and customer value.
Besides close collaboration with prospects, customers and partners, you will collaborate with other key disciplines (Sales, Product Management, Development, Delivery and Customer Operations) within To-Increase.
As a Product Owner you will:
· Leverage an understanding of businesses within our domains to provide solutions that are innovative, easy to use, efficient and scalable.
· Use your passion for innovation and the capability and desire to think outside the box.
· Functionally design and deliver a range of solutions that enable companies to solve their most complex problems.
· Use your skills, knowledge and experience to create solutions that solve customer pains and fit within the company strategy.
· Be part of the Product Owner Community of Practice that works each day to help each other drive process excellence and customer value
We are looking for an innovative Product Owner to translate business needs into functional design and develop solution capabilities that will meet the business needs of our customers.
Your responsibilities include:
· Managing the Product backlog: Prioritizing backlog items, preparing work items representing backlog items (defects, requirements), including functional designs, Business Process documentation, Epic / feature writing, template definition, specify and perform functional scenario tests to assure the (functional) product quality.
· Planning the execution iteration: You review and (re)prioritize the backlog as part of the preparation work for iteration planning. You communicate story detail, priorities and ensures the team aligns and agrees on the final iteration plan.
· Accepting stories: Work with the team to agree on accepted story completion in Sprint retrospectives. This includes validating that the story meets acceptance criteria, that it has the appropriate, persistent acceptance tests, and that it otherwise complies with its Definition of Done (DoD). In so doing, the PO also assures a level of quality, focusing primarily on fitness for use.
· Providing input to Product Manager for innovation and product enhancements.
· Product demonstrations and updates to internal peers (Development / Sales / Marketing / Delivery / Customer Operations).
· Client communication and processing if Client feedback.
· Execution of scoping projects and sprints.
· Providing the Quality Assurance team with functional scenario's and use cases for test automation.
· Guiding the engineers in the team from a functional perspective.
· Go-to-person if a certain function should be in standard product or not.
What You Need to Be Successful (Minimum Qualifications)
· Bachelor's degree in Business Administration, Engineering, Computer Science or Computer Engineering.
· A minimum of 6 years' experience as functional / technical consultant in NAV / D365 BC.
· Proven knowledge on Integrations between NAV / D365 BC and external applications.
· Deep understanding of NAV / D365 BC data model and table structures.
· Functional knowledge and implementation experience in the area of Finance, Trade & Logistics, Projects is preferred.
· Functional ability to bring ideas and busines concepts across to a group of people such as partners or prospects in training, pre-sales demos or implementation support.
· Acquainted with SAFe5.0 for Lean Enterprises. SAFe5.0 certification is a pre.
· Familiarity with technology and tools including;
o Languages: C/AL, AL
o Azure DevOps
· Proven planning skills, deep dive into details when needed.
· Excellent English communication skills, both verbal and written.
· Team player, mentoring skills and used to work in an international environment.
· A pro-active and 'can do' attitude.
Why Work for Us
Great Company Culture. We have an informal, non-hierarchical and people-oriented culture where your voice counts and you can be yourself. And we genuinely strive for a good work/life balance for everyone and you also have a lot of flexibility to organize your work days that suits you.
Build your own career. You have the freedom take on the challenges you want and thereby creating the career you feel is right for you.
International environment. You will work with colleagues from all our different offices, and with international customers, network of partners and Microsoft.
Fast growing company with ambition. You will work for a leading ISV that is a Microsoft Gold Partner with premium industry solutions, where you will have ample opportunities to learn on the job and continuously grow & improve yourself.
TI by the Numbers
Here are a few key numbers that gives you a snapshot of who we are. We would love to tell you more in person!   

Come as you are
Your gender, religious beliefs, sexual orientation, skin color or pink hair are part of who you are. To-Increase is an equal opportunity employer and we stand for equality and inclusion. If you're a team player, an expert and are ready to shine, we would love to welcome you to the team.
Department

Locations

Hyderabad
Contact
Komal Lahoti
Talent Acquisition Partner – Employee Experience and Front-Office
Related jobs
Benefits
An interesting job

Not just a job – but a career and role where you can make a real difference

An open company culture

To-Increase is a challenging, inspiring and dynamic business environment with an open and direct company culture

Great development opportunities

We are an ideal environment for improving your skills and expertise

A fantastic team

Enthusiastic colleagues that will make your day!
Positive environment...
Our people describe our culture as innovative. We are always aspiring to deliver the most creative solutions for our customers, therefore we value each other and that's why everyone's voice is heard. Of course we work hard, but we never forget to have fun with our team. We value a good atmosphere and mutual respect. To-Increase offers a positive environment with many avenues for professional development.
Already working at To-Increase?
Let's recruit together and find your next colleague.